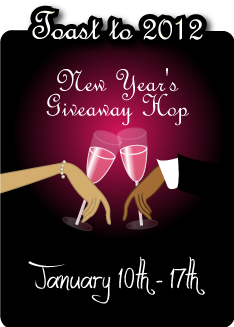 Toast To 2012 is a huge giveaway hop event organized last year.
Mukhang Pera
is a part of it and you can win $40 via Paypal from this blog's on contest. There is also a grand Toast To 2012 Grand Prize where you can win 1 of 5 $100 or Visa Gift Card but more on this later.
For Mukhang Pera's own giveaway, I asked for sponsors in the Philippine Bloggers Facebook Group. Some good souls said they're willing to sponsor and I was able to pool $40 to give away as prize to one (1) winner. Please visit the sponsors listed below:
How To Join
You have to wait for Rafflecopter to load but basically, all you have to do is follow the social media links listed on Rafflecopter. To earn extra points, you can tweet and Facebook wall post a pre-made message once a day. Additionally, you can blog about this contest and include the links of all the sponsors and a link to this contest post.
The Mukhang Pera Toast to 2012 giveaway will end on January 17, 2012 at 12:01 AM EST.
Visit the other Toast To 2012 Giveaways!
Toast to 2012 GRAND PRIZE! Make sure to ENTER TO WIN 1 of 5 $100 Paypal or Visa Gift Cards!!!
Toast to 2012 is hosted by Sweep Tight and Just Married with Coupons and the Grand Prize is sponsored by Likeographers.com
Likeographers.com is a website where users from all over the world can enter awesome giveaways where they can win items such as gift cards and makeup by simply signing up and uploading a candid  photo.  Likeographers.com is dedicated to providing a place where users can upload a picture of their likes, share them with the world and win awesome prizes.